Why Cheers Connect

As a team from the North Americas all the way to the Middle Eastern Countries that strives for their customers' success, we always look for better ways to serve you and make you come first!

We create different ways and make use of the latest technologies that can give you all the guidelines needed to use Cheers Connect as easily as productively as possible.

24/7 support availability

Top notch customer service

High quality tools

Keeping you up to date

Cheers and successful stories
These are the core values of how we do what we do,

and why we love our work that aims to help others




We will continue to provide the highest quality

services and make sure that your online experience

is as successful as possible.



Cheers Key Differentiators
Categorizing your Assets: Store all your important documents, videos, photos, and emails in one place, safely and securely, and access it anytime from anywhere. Learn more
Simplicity and Ease of Use: Cheers Connect simple interface gives you the most comfortable user experience.
Advanced Video Recorder: Whether you want to share your video by email, on social media, or on your website, simply record your video immediately using Cheers advanced yet easy-to-use video recorder. Record yourself, your screen, or both at the same time and enjoy some management settings (trim the last seconds, add a thumbnail, tag your video, and much more)! - Learn more
Video Size is Not an Issue: The size or duration of your video is not an issue with Cheers. You can embed large videos and send them by email with no size restrictions.
Branded Multimedia Messages: With Cheers straightforward message composer, you can easily create the professional and personal messages you desire. And with Cheers templates, you can add your personal or your company's elements such as logo, header, signature, etc. to send customized and personalized messages that grab the recipient's attention. -Learn more
Deals Maker CRM: Add as much information as you want to any or all of the contacts you have. Add them to groups to better organize and communicate with them. Tag them by industry, topic, or area of interest to find them more easily and follow up with them from Leads to Deals more efficiently. -Learn more
Campaigns Automation: The best of both worlds is here! Combine videos with email campaigns and send out automated video emails to boost your communications and engagement while being able to track every single message sent with Cheers Connect message analytics! Learn more
Online forms: Easily create online forms and integrate them into your messages to discover, track, and analyze your recipients' feedback, input, opinions, you name it!
Cheers Connect is an all-in-one suite of productivity tools that can be used by ANYONE. It was designed for people like you in mind! - Learn more about how you can make use of Cheers Connect through our blog posts and articles.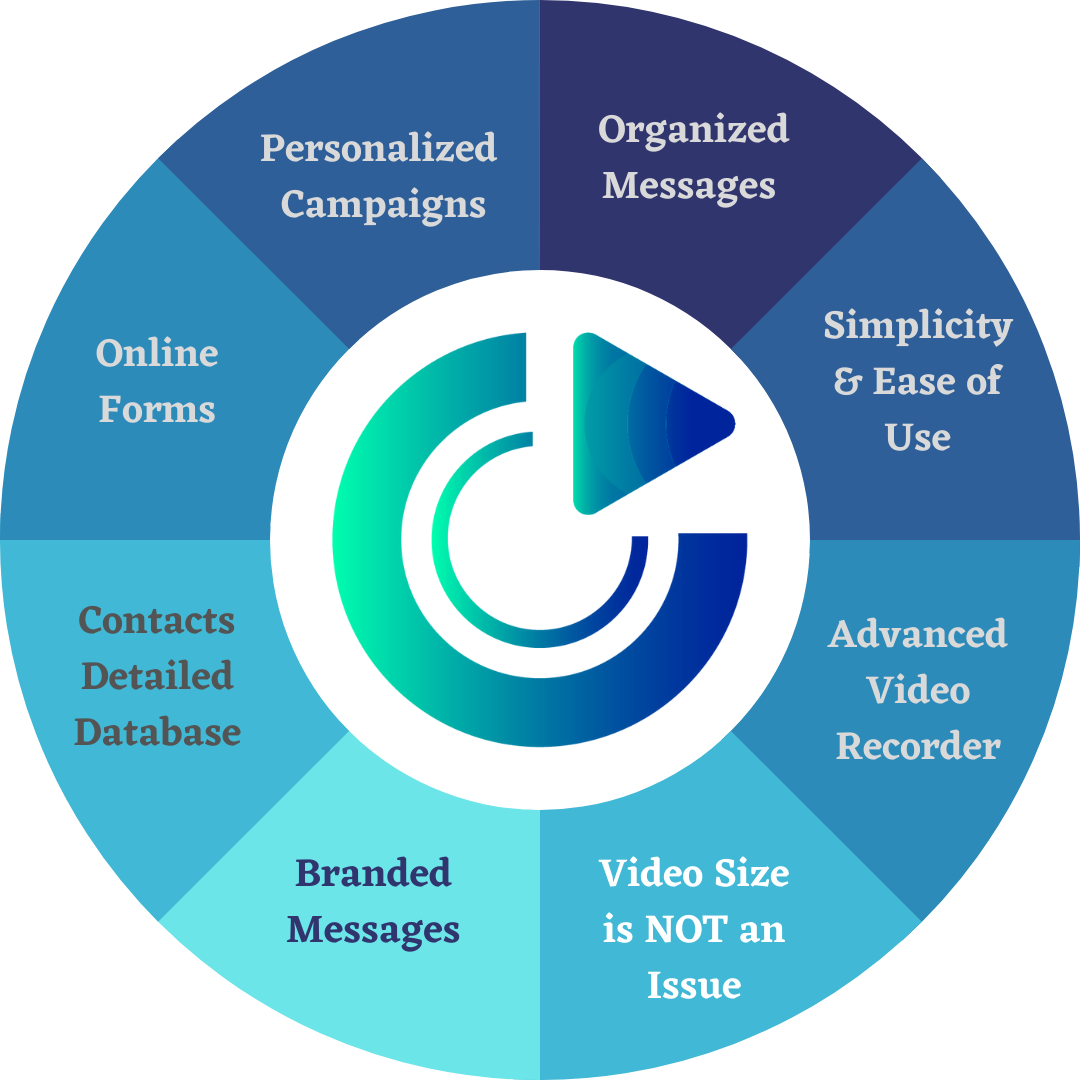 What Else Would You Like To Know?
Just Ask Us; We're More Than Happy Engaging A Conversation To The Best.
---